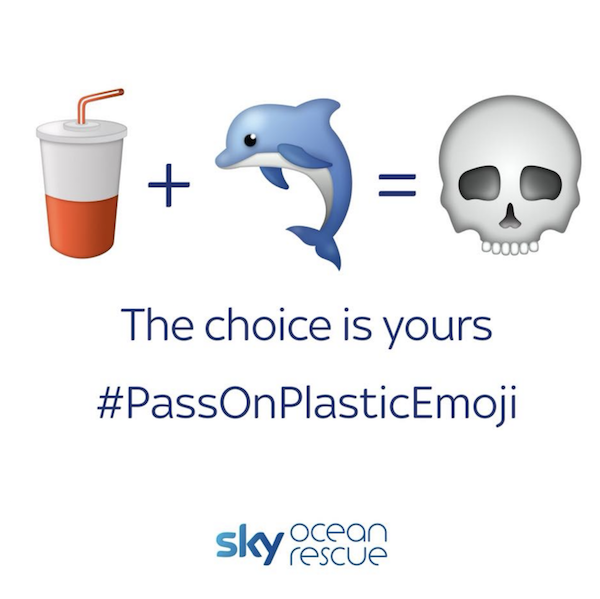 With over 10 billion emojis sent each day, companies realise now more than ever that emojis have an impact in our lives.
Sky Ocean Rescue launched a social media campaign to prompt Unicode to join the 'War on Plastic'.Their campaign, #PassOnPlasticEmoji aims to promote and petition for the removal of the plastic cup & straw emoji 🥤 from Unicode keyboards.
They believe that by removing the single-use plastic cup emoji from our keyboards, we are one step closer to removing them from our lives and save marine wildlife 🐳🐟🐠🐬🐙🦀🦈
Although the war on plastic may not be solved by the removal of the plastic cup emoji alone, it certainly does help in generating awareness, and showcasing that we are in fact, in an era of change. The hope is that through social media we continue to help drive change.
Did you know that this is not the first time companies try to drive change through emojis, other example in include the WWF #EndangeredEmoji campaign in 2017 and Apple's controversial change of the gun emoji into a squirt gun in 2016.
Join the Sky Ocean Rescue  movement #passonplasticemoji and sign the petition
at www.change.org
and be a part of the social media age of activism!