Congrats! You are very lucky if you have a social media manager on your team!
Whether this social media manager is an in-house professional, agency or a freelancer, having a social media manager in your corner can only mean one thing; you are making a real effort to get your brand 'known' online.
Therefore it makes sense, in turn, for you to support your social media manager as best as you can!
Social media managers are professionals and as such, should be recognized for their expertise.
In this article we will lay out some ways you can best support your social media manager once you've gone through the process of vetting, interviewing, hiring and training them.
Recognize Your Social Media Manager As the Expert
First and foremost, can we just make one very simple observation?
You've gone and hired an expert social media manager; treat them as such!
Don't offer them
outdated advice
social media myths
here-say
'what your friends are doing'
or shoot down their ideas, just because you don't think it will work
Trust the expert, in this case your social media manager, to do the job and do it well.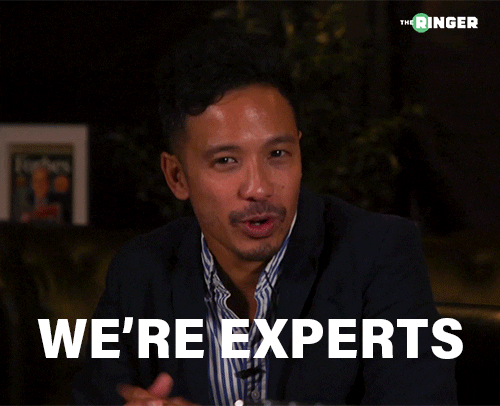 Respect Your Social Media Manager's Expert Opinion.
By the same token, respect their expert opinion.
Undermining their opinion will only build up resentment. Just because you haven't seen anyone else do something similar doesn't mean that its wrong.
Listen and ask for data to back up their strategies or ideas. If you find something to disagree upon, always stick with data and a bit of time. Allow your social media manager time to test, test, test. As the social media enviroment is in contant change aspects and strategies also change.
Take the time to listen.
Provide Quality Content
No social media strategy would be complete with a content marketing plan. No matter how experienced your social media manager is; you (or someone from your company) will still need to be involved in your social media marketing.
You, the brand owner, business owner, CEO, account manager – you will need to provide content!
Content needs might include
Images
Videos
Stories
Written Sales Copy
Business History
Articles
Event Info
Charity Involvement
Industry News
Association Updates
Product / service information
Not providing your social media manager with relevant content to be used for social media marketing is the number one mistake business owners make after hiring a professional social media manager!
Not being update on company news or given access to relevant content is some of the biggest complaints social media managers have about their clients.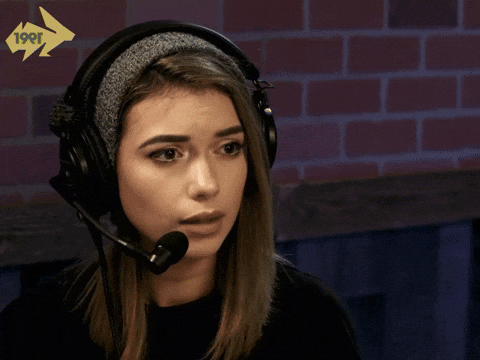 Deliver Content on Time
Social media should not be used to only broadcast past events – reporting on things that have already passed is, well, more like broadcasting, not social media.
Instead, social media should be used to tell stories in order to include the audience in the experience.
This can be accomplished by sharing pre-event information, the coverage during the event and then reporting about the event afterward.
To create content that resonates with a target audience, it needs to be authentic. We connect most with content that is real, and people are catching on to content that isn't authentic. Meaning, stock photos can only do so much; while authetic content is extremely powerful!
NOTE: Social media mangers are not magicians, even though we might feel as if we are at times.
We can not possibly make something out of nothing. Give us something to work with. Anything! And deliver it on time to the social media manager. [Preferably good images, videos and written copy!]
Leave Content Posting to the Expert
You might be tempted to share something to your page real quick. You might see an article that would do well with your audience. Maybe you shot a video and you are so excited, you just want it to go out already.
Please do not do that, ever! (unless you post to your personal social media channels)
Your social media manager will want to time the post(s) just right and might need to include some keywords or phrases, add hashtags, do some editing etc.
Your social media manager will have a posting strategy that you should not disrupt by posting some random post. Instead, send a link to your social media manager and ask for this 'to be added to our line up'. That is always appreciated!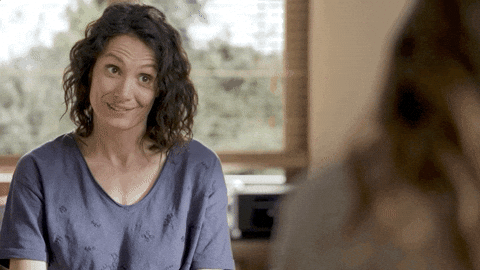 Focus on Growth, Not Vanity Metrics
Vanity metrics are things you can measure that don't matter. They're easily changed or manipulated, and they don't bear a direct correlation with numbers that speak to business success.
In order to know where you are going – and when you've come to the finish line or a major milestone, you need to know where you started.
In social media, we urge you the client to focus on growth, and not vanity metrics.
The quantity of people aka number of Facebook likes, Twitter followers and Instagram followers says nothing about the quality of people and quality of leads.
The bottomline is this; focus on real growth, engagement and conversions.
Your experienced social media manager should be able to provide you with statistics.
Work Alongside Your Social Media Manager
How do you, the client/business owner work alongside your social media manager?
Here are some ways you can work together.
Listen to their content ideas
Follow your own accounts and engage when appropriate
Provide feedback on posts and overall marketing strategy
Answer questions as they come
Share all other marketing efforts
Grant access to Google Analytics
Give social media, and your social media manager, time to work
Present your social media manager with past data
When you practice patience and understanding and don't expect miracles and viral content in 5 minutes, but instead focus on a great working relationship, your social media manager will put their best foot forward and work hard for your business.

Offer a Budget for Social Media Ads
Almost nothing is more frustrating to a social media manager than being told there is "no budget" for social media ads.
Organic social media is not dead. It is just not what it was five years ago and take a lot of time, resources and effort.
We suggest starting off with a small advertising budget. Then ask for data and ROI to show it was effective.
Data doesn't lie – so if paid ads work, do more of it! If no real ROI can be shown, at least you will have tried it.
When should a client offer an ad budget to their social media manager?
Here are examples of situations that warrant an ad budget.
Contest
Events
Special Sales (i.e. Black Friday)
Ticket Sales
Product Launch
Book Launch
Start Up
Updated Location
Partnership Announcement
New Ownership
Whenever more eyeballs are needed on a piece of content, or more traffic is needed to be driven to a website or landing page, provide an ad budget so that your social media manager can accomplish these goals.
Pay Your Social Media Manager
Seriously.
Pay your social media manager, and yes, that includes paying even those interns!
Pay your social media manager and pay them well. Your social media manager holds the key to your online reputation and customer service; they are the key to your overall online customer relationships.
Truth: a resentful, overworked and under-appreciated social media manager is not going to go above and beyond to help your customer with a complaint, or assist a potential customer by answering a question at 10:30 PM or over the weekend.
A professional who is compensated well and is appreciated for their work will do their best to accommodate a customer's needs and even resolve after-hours inquiries if it is of the utmost importance!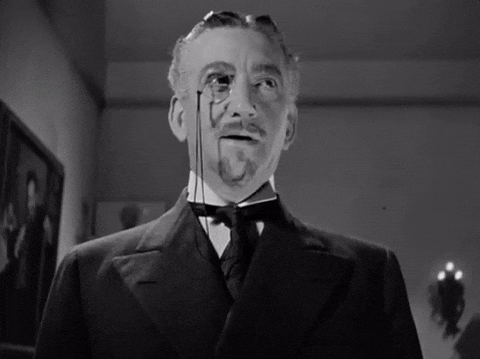 Don't Micro-Manage
Social media managers do not like to be micro-managed. We are professionals after all!
Your freelance social media manager works on a per project basis and should not have to attend all your in-house meetings.
If you have an in-house social media manager, give your social media manager the freedom to try and test out new strategies, new tools and new content ideas.
Read and Stick to the Signed Contract
Another big stumbling block social media managers report is scope creep.
The contract between you and your social media manager should state very clearly what social media channels will be managed by your social media manager.
Do not ask your social media manager to post to additional platforms without discussion and without offering compensation.
Scope creep happens when you hire a social media manager for certain tasks, say social media management, yet you expect them to perform additional tasks like community management. (Those are two different roles by the way and be a community manager is very time-consuming!)
Or, if you find your social media manager has a keen eye for design, don't expect them to design all your marketing materials for print, without offering compensation.
The contract between you and your social media manager should list all tasks, platforms and exceptions as well as compensation!
Pay for Continuing Education and Learning Opportunities
Last but not least, and this is mostly true for in-house social media professionals, support your social media manager by providing opportunities for continuing education.
That includes paying for and/or allowing time off for
industry conferences
online courses
speaking engagements
live show guest opportunities
family vacations
holiday time off

and more!

A well-rested social media manager will be eager to dive into content creation and strategy vs someone who is over-worked, under-appreciated, burned-out and underpaid!
Support Your Social Media Manager For Business Success
Your success is their success. Their success is your success.
A social media marketer is intertwined with your brand's success; there is no reason a social media manager fails on purpose. Support them as they support you online and you will both win and our business will grow.