By 2021 the dental industry worldwide is projected to be worth around R500 billion. But if any practice wants a piece of that profit, it's incredibly important to start taking social media seriously.
For decades, dentists relied almost exclusively on reputation and word-of-mouth marketing to help them build their practice. But we are already in 2019 and more likely than not, your target audience is on social media. Think of Facebook as the Yellow Pages of 30 years ago- this is where people are now searching, business are advertising and best of all it incorporates "word-of-mouth" marketing too.
Why Does Social Media Marketing Matter For the Dental Industry?
Social media marketing for dentists is still in the early roots of adoption, but more dental practices are seeing the power of being active on the major social media networks.
Dentists are in a bit of different position than many other industries. Clothing stores, software companies, restaurants and other businesses have to convince people that what they're selling is worth their money—even if it's something they don't need. Dentists on the other hand don't need to convince people they need to get their teeth and gums checked- we all know that we need to visit the dentist- right?
But the challenges most dentists face are simply getting people to remember to schedule their appointments, and help them overcome the fear and anxiety associated with a dental visits. And then there is location issue, people just don't like to travel far for such kind of services. Let's face it, people will drive hours for a clothing sale, but for necessities? Not so much.
Oh, and let's not forget about the competition, there are so many practices out there and with large medical centres popping up everywhere it is harder for the small practice to compete with the resources of a large organisation.
Ultimately, marketing your practice and attracting new clients comes down to building trust, earning a patient's confidence and building a loyal following.
Did you know, that social media marketing is the ultimate way to build relationships with your target audience?
For a dentist that means convincing your patients that you deliver the best possible service and value for money in their area.
You can use social media to help patients feel more comfortable before they even visit your office. Showcase your authority, track record and industry experience by letting clients know they're in good hands. Remove some of the stigma around going to the dentist through fun and light-hearted social content. By giving your practice an interesting personality, you ensure that people look forward to seeing you. Again, it's all about building trust and long-term relationships.
Remember that you're not just selling toothpaste and fillings–you're selling comfort, good health, confidence, trust and above all a great experience.
Social media gives you the platform you need to connect with your patients. Remind them that you're all about people, not just teeth.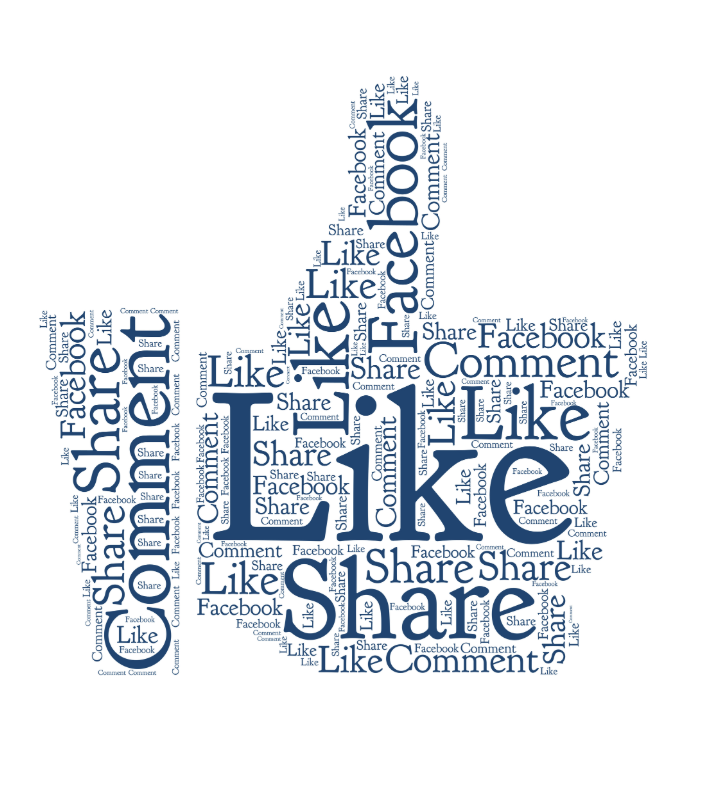 The Benefits of Social Media for Dentists
For dentists in both big and small cities, advertising is a bread and butter tactic to gain new customers. However, how much of this time and effort are you spending on social media?
The more digitally focused the world becomes, the more companies from the healthcare industry realize that Facebook, Twitter and Instagram aren't just channels for sharing cat pictures. They're a place where businesses reach new clients, interact with prospects and build a better brand.
Here are just some of the ways social media benefits dentists:
Build Relationships
Many people consider going to the dentist to be a nerve-wracking experience. In fact some people are so scared that they avoid going altogether. It's no wonder that marketing toward this experience is as unpleasant as pulling teeth.
Fortunately, social provides you the chance to create relationships with your audience through customer testimonials, client experiences, friendly office images and most importantly, the results of your work. For instance, when it comes to relationship building, responding to a question through social media about dental care demonstrates your effort of care and knowledge. You want to show you're there to help.
Attract New Clients
People take their healthcare decisions very seriously–and a lot of individuals turn to the internet for help. More than half will use search engines like Google to find a dentist. And more frequently we find that people are asking friends and connections on their networks for recommendation. Have a look at some of the Facebook groups in your area and see how many requests for a specific service is asked in a given week.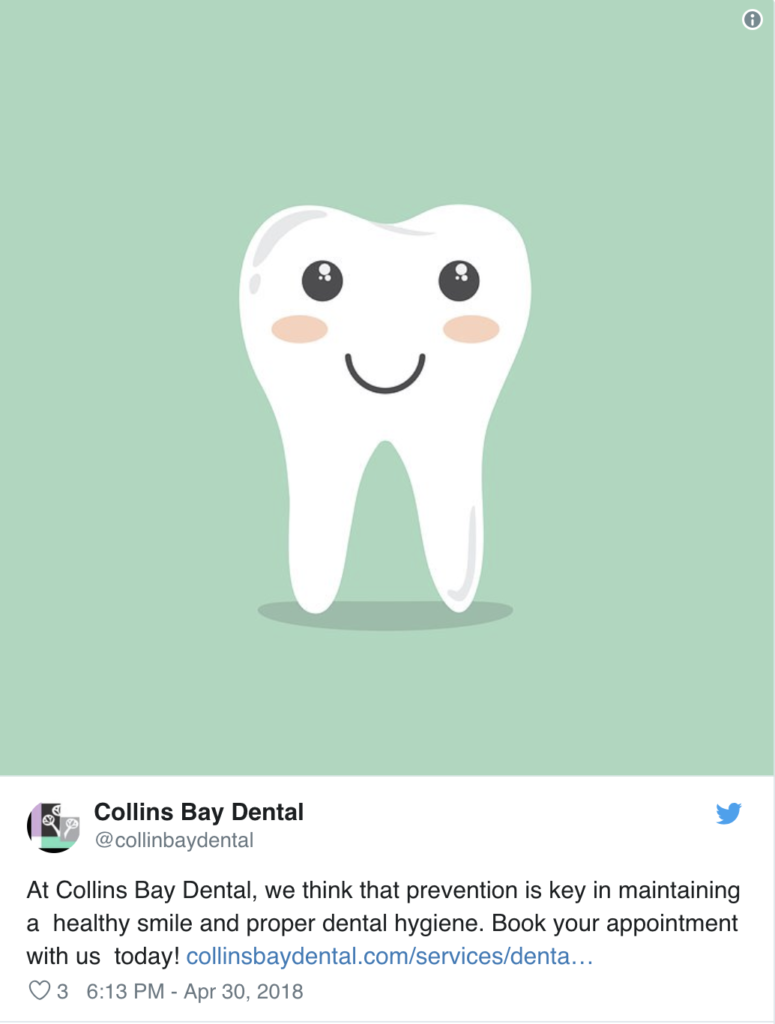 Searchability
People are conducting billions of  searches online per day. Actually Google now processes over 40,000 search queries every second while Facebook handles 1.5 billion searches per day. Facebook is still a way off from Google's 3.5 billion daily searches, but it's an impressive figure nonetheless and it puts Facebook right up there as far as search giants go.
So by having a social media presence on Facebook and Google your practice is already sets apart from those that don't.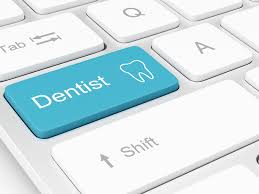 Which are the best Social Media Platforms for Dentist?
We highly recommend Facebook
Facebook attracts billions of visitors every day, which makes this platform one of the broadest networks for any industry. Facebook advertising is also a great way to reach a wider audience and increase your follower base.
You can use Facebook to build deep and trusting relationships with your audience by trying a few of these options:
Sharing photos of your team and office, as well as any happy clients
Linking to blog posts and news articles relevant to your area
Providing updates about your practice and asking customers for input
Running promotions and contests
Showing off a patient or team member of the months
Running Facebook Live Q&A sessions
Providing dental tips and answering customer questions
If you want to take your social media presence even further we highly recommend adding Instagram to your social media efforts.
Instagram is relatively small compared to Facebook, and tend to attract younger audience, but this platform should definitely be on your list for the future, as this network just keeps on growing.
Instagram is the ultimate way to demonstrate the confidence-boosting visual side of your practice, particularly if you focus on cosmetic dentistry. The aim should be to appear as professional and authentic as possible.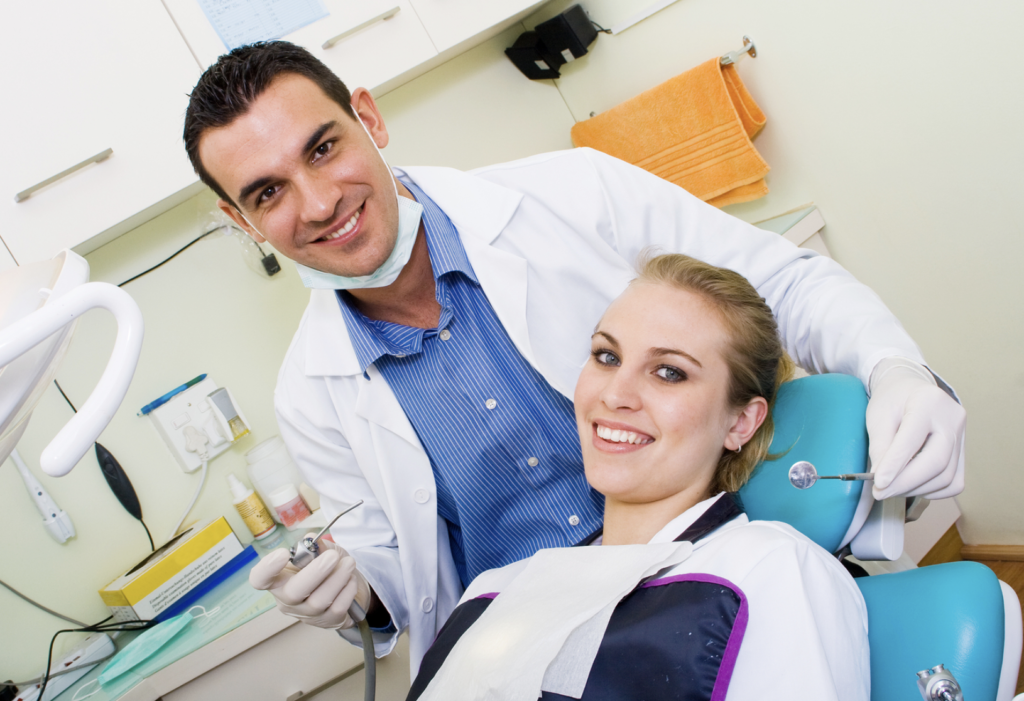 Is your dental practice ready for 2019?
Whether you want to get more first-time dental patients in the door, or you struggle to retain patients, it's important that you are aware of the marketing trends that shape the dental industry for the coming year. As an experienced marketer serving dentists, I believe that the practices who are willing to change things up in terms of their marketing and social media offering are the ones who are most successful at attracting and retaining patients.